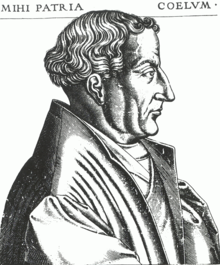 As I sit on work on a project related to the Reformation, I stumbled upon this by Martin Bucer (1491-1551), the Protestant Reformer who would spend time in Strasbourg, Cambridge, and elsewhere.  I liked what he had to say about a good liberal arts education, and how it helps someone going into ministry.  He writes:
As a sound liberal education in the arts makes a great contribution to understanding, teaching and defending the Scriptures, the Fathers made this too a requirement in ministers and included it in the examination.
I found this in David F. Wright's edited volume, Common Places of Martin Buber, published in 1972.  It originally appeared in Bucer's The Restoration of Lawful Ordination for Ministers of the Church.